Welcome to the
Estates at Cienega Creek Preserve Homeowners Website
---
Annual Meeting
Wed. November 20, 2019
6:00pm Rincon Fire Station
Agenda not yet posted

---
Community Manager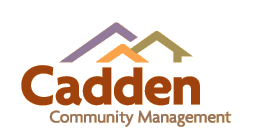 1870 West Prince Road, Suite 47, Tucson, AZ 85705
(520) 297-0797 tel | (520) 742-2618 fax
Sylvie McAdams
Email smcadams@cadden.com
Website www.cadden.com
---

The Board voted to make Republic Services the HOA's designated waste collection service.

Please call customer service at (520) 745-8820 to establish your account.
You will be provided with a 95 gallon cart for trash,
and a 65 gallon cart for recycling.

Our contract requires all homeowners use Republic Services in order to receive the discounted price.

List of recyclable items
Website
Holiday Schedule
Tucson Recycling Guide

---
Reserve Study 9/11/17
---
Our Trails
North Trails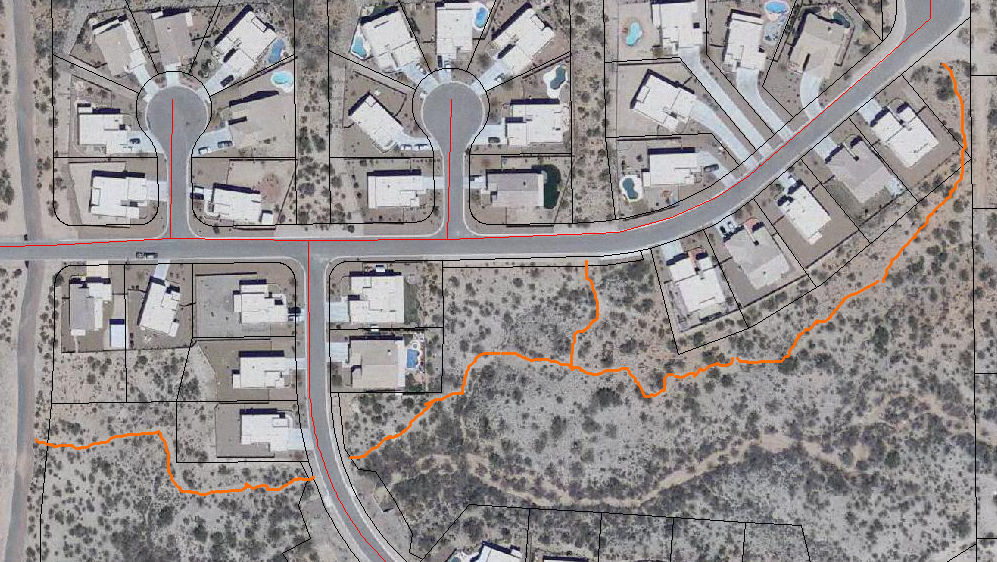 South Trails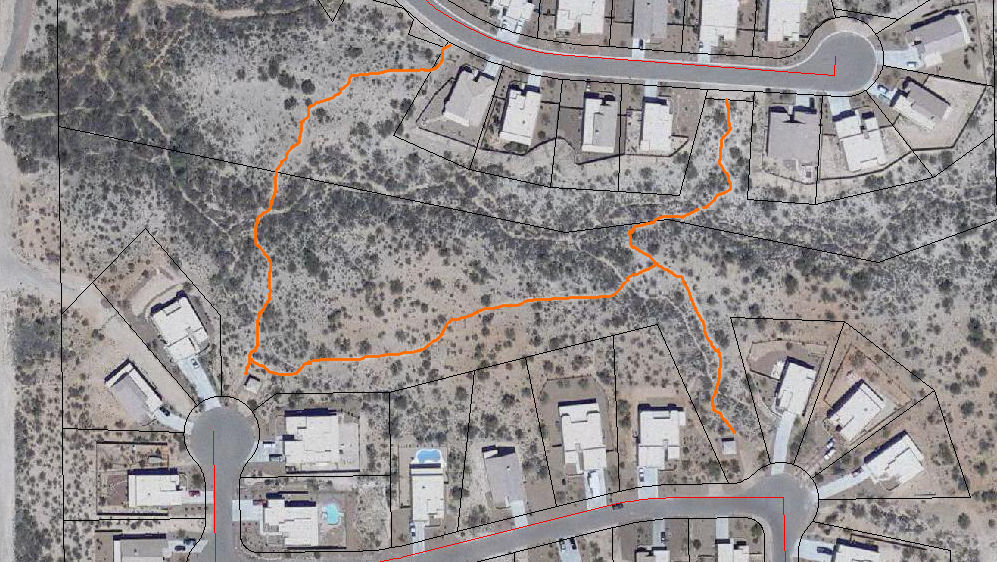 ---
Pima County Leash Law
Your dog must be kept in an enclosed yard when on your property.
Tie-outs are prohibited
Your dog cannot be off your property unless restrained by a leash.
---
Budget Pest Control
Termite and Weed Control
520-290-8010

The Board voted to make Budget Pest Control
the HOA's preferred pest control service.

They have offered a special Termite Treatment price of
$479 for our homes (may be slightly higher if you have an outbuilding)
This includes their 5-year warranty

You are not required to use Budget Pest Control,
but you will receive the HOA's discounted price if you do.
---
CC&R Reminder about Garbage Cans

Remember your garbage cans must not be visible from the street
they need to be behind your wall, in your garage
or behind the house.
10.14 Sanitation, Garbage and refuse facilities,
containers and the like shall be attractively screened and camouflaged in such manner as not to be
Visible From Neighboring Property including other
Dwelling Units, property, roads or streets
(except during reasonable periods to allow for
collection by the appropriate
municipal or private sanitation service).
---
A shed design that meets the HOA requirements
---
CC&R Reminder about Parking
Please park your vehicles
in your garage or on your driveway
Not on the street or in your yard
10.11.1 No private passenger automobiles or pickup trucks shall be parked upon the Property or any roadway adjacent thereto except within a garage, in a private driveway appurtenant to a Dwelling Unit, or within areas designated for such purpose by the Board.
---
Termites
There have been a number of homes
in the development with signs of termites.
The original treatment done by Canoa seems to have reached its limit.
The saying in Arizona is "if you don't have termites now you will".
So please check for signs of thermites frequently
as they can appear almost overnight.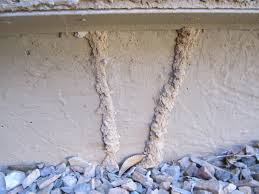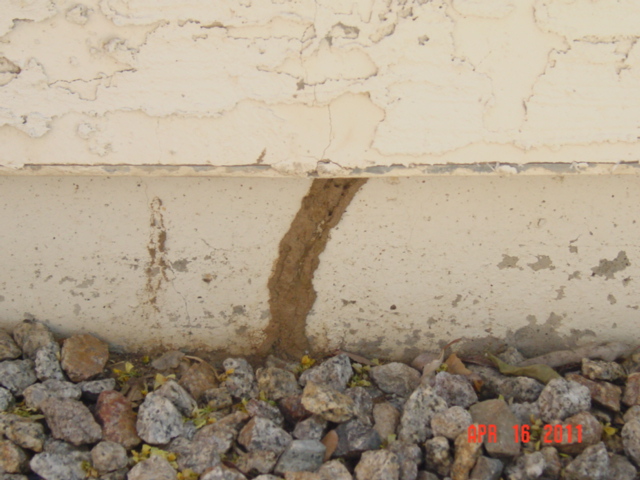 ---
Javelinas
There have been reports of Javelina bedding down in the
open space washes. Be sure to keep your pets on a leash and
stick to the trails. These animals do not see very and can be
easily startled and become aggressive.
Please be careful!

---
New Design Review and Landscaping Page
New Forms and Helpful Information


---
---
Fines

Weeds - First Violation, 7 days to correct; Second Violation $25 fine with penalty

doubling for each subsequent violation

Illegally parked Vehicles, RV's, Trailers - First Violation, Forty-Eight hours to

remove, Second Violation $250 fine

Garbage cans left out or visible from the street, First Violation, 7 days to correct; Second Violation $50 fine with penalty

doubling for each subsequent violation
---
New E-mail Addresses
We have eliminated
individual e-mails for HOA Board members and
Design Review Committee members
in favor of new common e-mail addresses for each group.
HOA Board = hoa-board@teccphoa.com
Design Review Committee = drc@teccphoa.com
Please do not send e-mails to anyone's personal e-mail address

---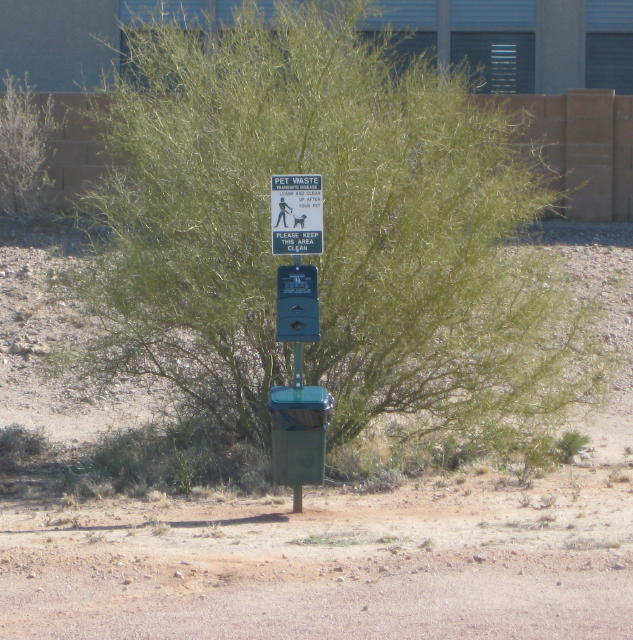 Pet Waste Station

Pet Waste - Doggie Station and Signs were installed by the Board to help address this issue along Camino Loma Alta. Pima County has a strict ordinance covering Dog waste removal and a "Pooper Scooper" code that can be reported by anyone. See County Ordinance-6.04.030 Section E ($100-$500 fine)


If Pet Station needs attention please e-mail hoa-board@teccphoa.com


---
Roof Colors
Homeowners need to be mindful of any roof coating work done
especially with patio roofs that are visible to other homeowners.
Those roofs need to be done in Tan and not white.


---
House Colors

If you are repainting your house the same colors please
fill out our new Painting Request Form so we will have your colors on file.

If you are changing
any
of your exterior colors
you must first get approval from the Design Review Committee.
Fill out the custom section of the Painting Request Form.

The color scheme should stay within the same basic color pallet.
The main body color of the house should have a
LRV (light reflectance value) of between 40 and 50.

Please attach paint manufacturer, paint name, paint number and color chips
with your ARC request.

Dunn & Edwards at 7525 East Broadway Boulevard
was kind enough to take our original color schemes
and match them to their current colors.
They have color chips available, just reference our HOA.
You can also see them here - Link
Be sure to ask for the HOA discount 30% off

Here is a link to some helpful suggestions and the old and new colors - Link
Please get the color chips from Dunn & Edwards
The colors on the link are for reference only
---
Other Vehicles
Rules for RV loading and unloading
Link

---
Do Not Feed Wild Animals

The Arizona Game and Fish Department wants to remind residents that feeding wildlife is not only illegal but can also compromise the safety of people and pets.

With the exception of birds and tree squirrels, feeding wild animals is prohibited in Pima County. The law went into effect in 2006.

---

Kitchen Cabinet Shelf Pins

It has come to our attention that when our kitchen cabinets were installed the left hinged single door cabinets were set up correctly but they just flipped a left hinge door cabinet over to make a right hinge door cabinet which meant the shelf pins were now upside down. Please check all of your cabinets to make sure the shelf pins are in the right way.

---

OUR LANDSCAPE MAINTENANCE COMPANY

Complete Landscaping Inc.
---
Pima County Sheriff
Community Connection Newsletter
Link
Neighborhood Resource Guide
Shred-A-Thon
Link
---
---
Local Links
Rincon Valley Fire Department
Pima County Sheriff